Founder of Turning Point 4 U, Tracey Walker has overcome great adversity in her own life. She has shown incredible resilience in conquering challenges and hurdles. This has helped Tracey to learn from her past and acquire the skills to transform her life and support others, emotionally and physically. Tracey's own path to shifting her mindset and negative beliefs is inspirational. Through her own experiences, together with tried and tested programs and scientific methods, Tracey supports her clients to empower self-realisation and clear blocks to success.

Based in Brisbane, Life Mastery Consultant, Tracey Walker encourages men, women, and children from all walks of life, to overcome self-doubt, grief, trauma, phobias, and mental health issues. With empathy and compassion, and clear pathways, she has been instrumental in supporting people to transform their lives.
"Adversity comes in many forms. Sometimes physical, sometimes mental, sometimes from external forces. How we deal with it comes from within."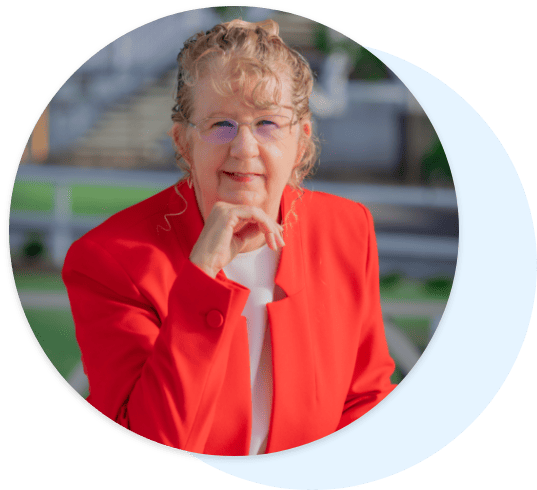 "Adversity comes in many forms. Sometimes physical, sometimes mental, sometimes from external forces. How we deal with it comes from within."
Emotional Freedom Techniques (EFT) or known as tapping, is an alternative modality to rewire the brain and calm the nervous system.
EFT helps to restore balance to the body's energy and clears the negative emotions and physical symptoms from the energy disruption.
Matrix Reimprinting is a technique that connects people with their past traumas and core beliefs in a safe and supportive platform to enable people to transform their lives.
We hear so much about mental health today. Everyone from sports people to business leaders, ordinary workers, parents and children are struggling with their emotional wellbeing.
Imagine enjoying better mental health and wellbeing. Well now you can, through our reliable tried and tested programs. With Turning Point 4 U you can make long-lasting changes in your life and improve your health and wellbeing.
Tracey draws on her experiences as a mother, teacher, presenter and businesswoman, and infuses these life lessons with her expertise as an EFT Practitioner, and Wellness Coach.
Driven, passionate, honest and understanding
Professional, experienced teacher, coach, practitioner and mentor
30 years working with children and adults
Certified and accomplished Practitioner Life Mastery Consultant
Internationally recognized and easily adaptable courses
Proven scientific methods to retrain your mind, and refrain your narrative
Whether you need individual support or want to be part of a group and rediscover your passion for life, you'll benefit from working with Turning Point 4U, and especially Tracey.
"Tracey is always fully present and in tune with the needs of her clients. Tracey's highest aim is to bring clarity and understanding, resolution and relief to the core issues, root causes that may be adversarially affecting your life's journey, and in so doing bring you forward into favourable and effective outcomes that will have a positive impact on your life's forward journey into enhanced levels of clarity and success!" 
Linda R
 "The process that Tracey took me through was very helpful and it has motivated me to make changes in my life. I have now put a number of things in place in my daily and weekly routines which will help me to achieve positive and healthy outcomes. I believe it has helped me to identify events in my life that were interfering with my success and somehow released a block that was stopping me taking the steps I needed to for my own health. I really like the fact that it is a natural way of dealing with issues. Tracey was professional and able to put me at ease and made me feel comfortable to share in a safe and confidential environment."
Sue P
 "The DreamBuilder program opened my eyes to many possibilities and helped me to believe in myself."
Helen, Brisbane
"Thank you for the Matrix Reimprinting you did with me. In fact, it opened me up to more work that I needed to do, and I've gained a deep understanding of the power of those relationships and associations and the way I have dealt with conflict because of those earlier experiences.
I want to tell you how grateful I am. Thank you. I didn't expect to go the path I did, however, I know fully it was so necessary and good for my wellbeing to work through that stuff."
Linda M
"Tracey led me through a step-by-step process to explore deeper into why I had this fear which led me to discover other fears and challenges in my life.
Tracey helped me to be aware of my fears, acknowledged them and consider how to get along with dogs in a harmonious way into the future.
EFT helped me to connect the dots and to my surprise I felt a release and a cognitive change. I would recommend Tracey as an EFT Practitioner. Tracey was kind, warm empathetic professional, she has a genuine interest to understand and help people."
Ginger J
"In reflecting on the DreamBuilding journey I recognised that my life was imbalanced. I tried myself to work towards my dreams, but I could not go beyond initial inspirations. I used to procrastinate and worry.
Signing up for the 12-week DreamBuilder course helped me become more aware of my thoughts and gained a better understanding of what I was thinking. The DreamBuilder program gave me tools to overcoming many struggles and the confidence to take actions in achieving my dreams. I am extremely grateful that I became a DreamBuilder."
Gayani, Brisbane
EFT is going through the last stages of acceptance right now says Associate Professor Peta Stapleton, Bond University Australia. EFT has previously met the criteria for evidence-based research (according to the APA) – it is currently being updated against the new criteria (in 2022) by Associate Professor Peta Stapleton. Some key milestones include: 2019 Blue…
Read More >>
My why has been about serving others. I felt I "should do" the honourable thing and serve…
Read More >>
"There's no need to wait for the bad things to be over. Change now. Love now. Live now. Don't wait for people to give you permission to live, because they won't."

Kris Carr, Author